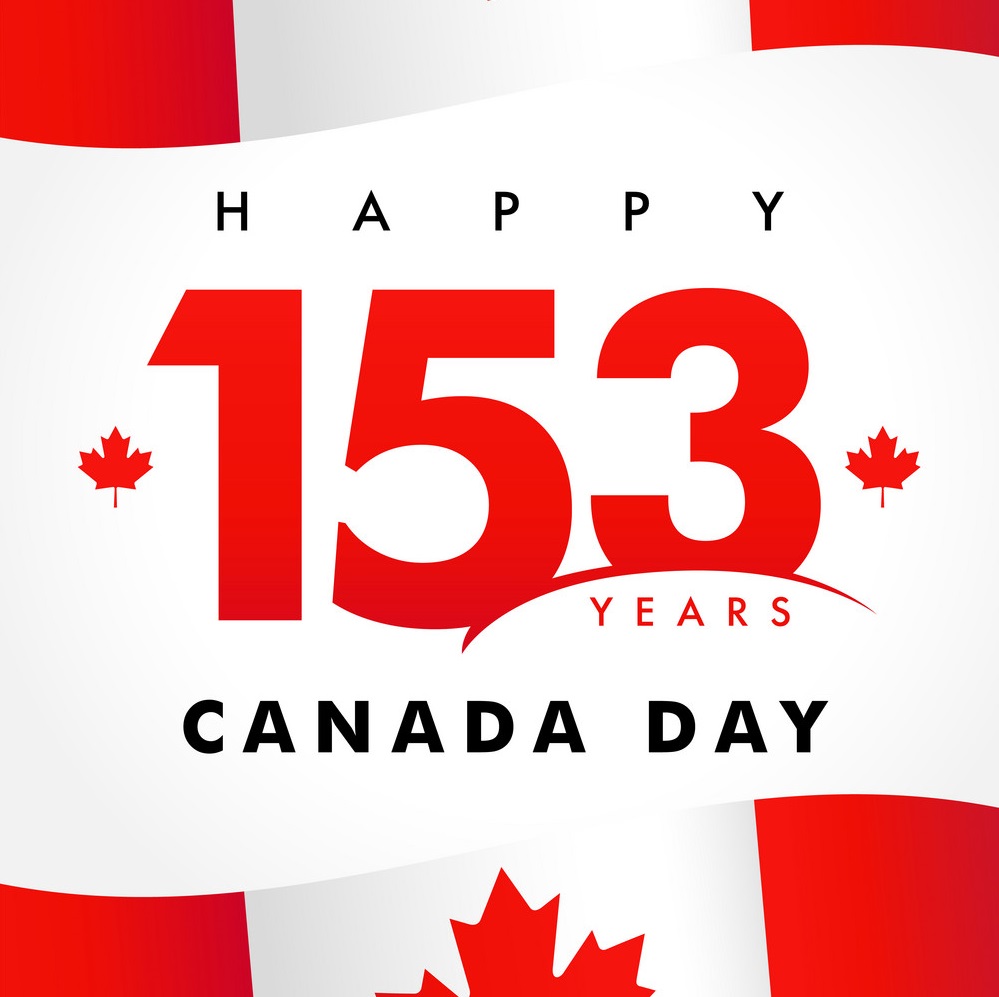 It's the big 1-5-3 for 🇨🇦! 
Happy birthday
 Canada! Nothing better than a mid-week break, and what a great opportunity we have during this pandemic to explore our wonderful country! Enjoy these random fun facts about Canada!
➡️ NOTE: We @361clinic are closed today, and will re-open tomorrow Thursday, July 2nd.
* Canada has the longest coastline of any country in the world at 243,977 kilometres.
* We have 2 official languages: English & French
* The Accessible Canada Act, passed on 21 June 2019, recognized "American Sign Language (ASL), Quebec Sign Language and Indigenous sign languages (…) as the primary languages for communication by deaf persons in Canada.
* Montreal is the world's second largest French speaking city after Paris.
* Canada has six time zones.
* The highest mountain in Canada is Mount Logan, Yukon Territory, 5959 metres (19,551 feet).
* Wasaga beach is the longest fresh water beach in the world.
* Regina, the capital of the prairie province of Saskatchewan, is the closest to the center of North America.
* Canada's largest province (total land area) is Quebec, and the smallest is PEI.
* Nunavut takes up one fifth of Canada's total land area.
* Manitoulin Island is the largest freshwater island in the world.
* The 2020 population of Canada is estimated at 37,742,154 people at mid year according to UN data.
➡️ There's so many cool facts about Canada!
➡️ Are you going to go and explore new areas of this vast country?
#361clinic #Canada #HappyCanadaDay #153yearsold #midweekbreak #closedtoday #funfacts #exploreourhome #pandemicreasoning #vastcountry #provinces #territories #eh
http://www.361clinic.com/wp-content/uploads/2020/07/153-canada.jpg
997
999
Melanie Lopes
http://www.361clinic.com/wp-content/uploads/2016/10/361_logo.png
Melanie Lopes
2020-07-01 13:43:08
2020-07-01 13:43:08
HAPPY CANADA DAY! We are closed and will re-open on July 2nd!