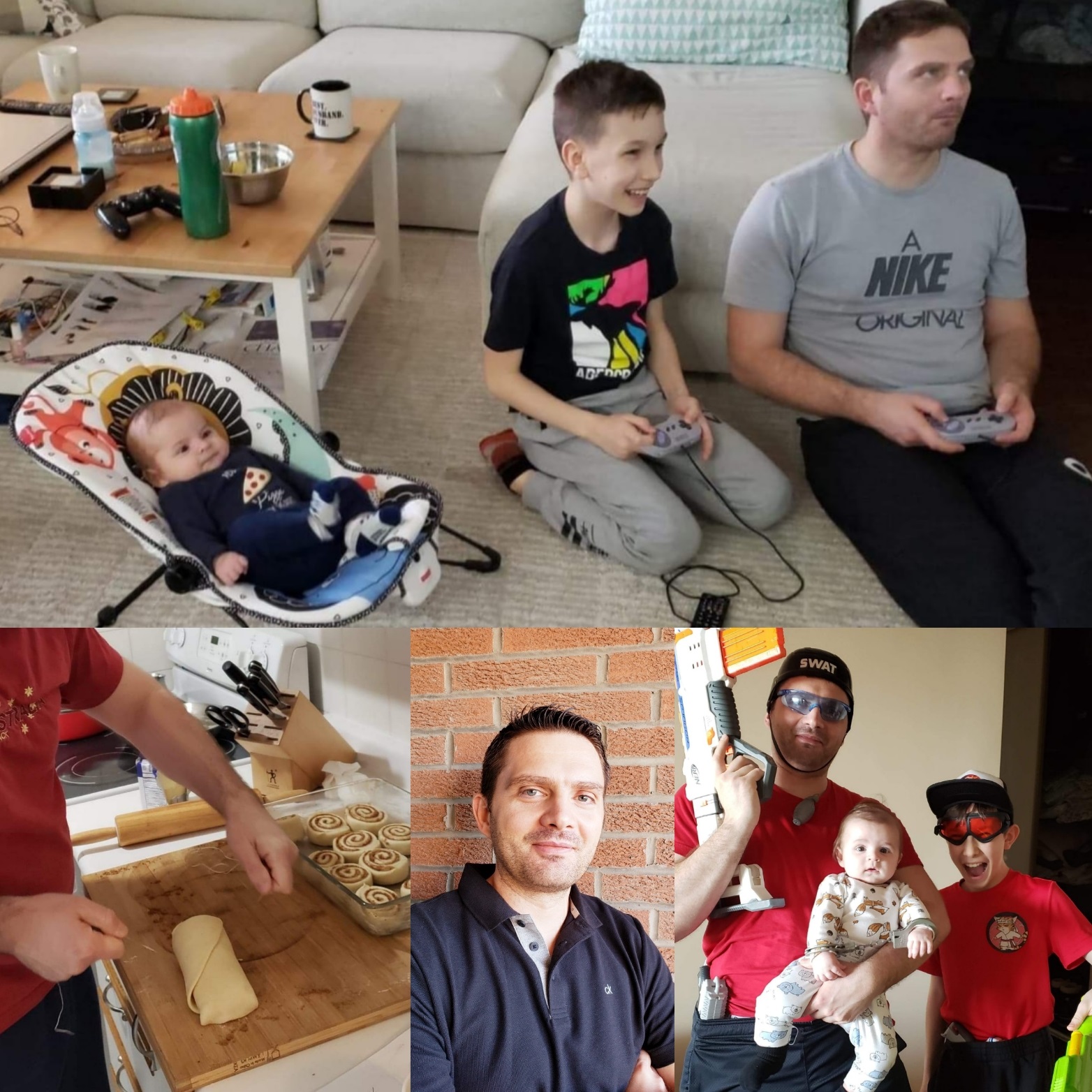 4 weeks of this COVID-19 pandemic have passed, so just to make sure you haven't forgotten about us, here's our next #FamilyFeature! It's time to reacquaint you with one of our other faces @361clinic, our other Registered Massage Therapist (RMT), Predrag Drzaljevic (aka Pred).
💥 He's been keeping busy at home spending time with his wife and 2 kids (10 years old and 3 months). He is planning on finishing reading some books that he's had on his to-do list and wants to level up his cooking & baking skills.
Here are a few things to get to know Pred a little better:
➡️ He has been in practice for 2 years as a RMT
➡️ He works at 2 other clinics in addition to @361clinic
➡️ He started as a RMT @361clinic in March 2020, just
before the pandemic started.
➡️ He graduated from the University College Birmingham (in
the UK) with a Foundation Degree of Science in Sports
Therapy in 2015
➡️ He speaks 3 languages: English, Serbian & Croatian
➡️ He is very passionate about cooking and baking
We are happy to have Pred join our 361 familia and look forward to his return in the very near future!
Anyone needing a massage, cinnamon roll OR both, right about now???
http://www.361clinic.com/wp-content/uploads/2020/04/Pred-collage-April-10-2020-post.jpg
1564
1564
Melanie Lopes
http://www.361clinic.com/wp-content/uploads/2016/10/361_logo.png
Melanie Lopes
2020-04-13 18:01:08
2020-04-13 18:01:08
361 Family Feature: Our 2nd RMT, Pred