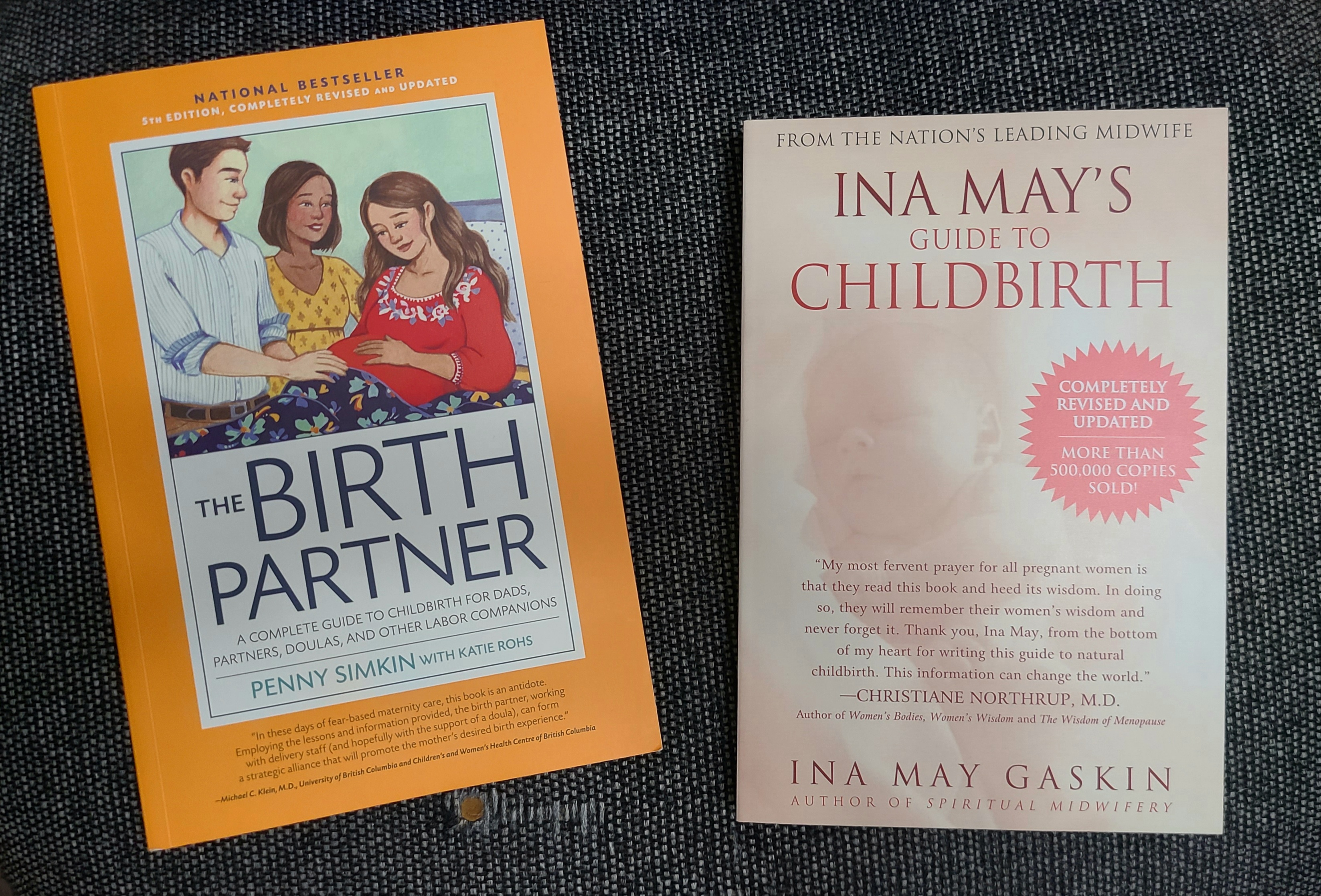 Dr. Lopes has started to read these books, not just because she enjoys treating her pregnant patients, but because she'll be taking a course starting next week.  From May 13-18 she will be away to take a 

@donaintl

 "Combined Birth & Postpartum Doula Training". So, what is a DOULA anyways?
🤱 First off, a Doula is NOT a regulated health professional, like a Midwife or OBGYN is. A Doula does not have medical training — she's there to serve as a soothing voice of experience, help with relaxation techniques and breathing exercises, as well as offer advice on labor positions. Many families choose to have a Doula along with their Midwife OR OBGYN, to help offer that extra support.
🤱  DOULA:  "A trained professional who provides continuous physical, emotional and informational support to a mother before, during and shortly after childbirth to help her achieve the healthiest, most satisfying experience possible."
🤱 She will learn skills necessary to support families during pregnancy, childbirth and through to the first three months postpartum, and will focus on prenatal support, scope of a Birth & Postpartum Doula, normal newborn behaviours and cues, postpartum adjustment, and typical questions and concerns that new families may experience.
🤱 A Doula is a professional pregnancy companion whose goal is to help families have a safe, healthy and positive labour experience.
🤱 Dr. Lopes has a passion for working with her patients during the prenatal & postnatal period, and everything in between.  She plans on using her new found information/skills to help empower mamas and nurture families.
🤱 So, please plan ahead to book around her course dates, if you would like a chiropractic appointment.
🤱 Stay tuned to see how this DOULA journey unravels next week!
http://www.361clinic.com/wp-content/uploads/2021/05/20210502_133355-1.jpg
2236
3295
Melanie Lopes
http://www.361clinic.com/wp-content/uploads/2016/10/361_logo.png
Melanie Lopes
2021-05-06 14:30:12
2021-05-06 14:30:12
Dr. Lopes will be away May 13-18 to take a DOULA Course